Featured Rentals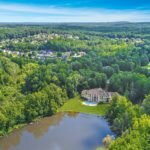 $5,000.00
Lithonia, MN
$500
Atlanta, MN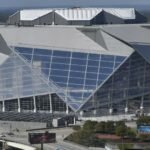 Atlanta, MN
prev
next
Search All Rentalz
NOW RENTING FOR THE 2023 SUPER BOWL
Super Bowl LIII Renters & Game Goers
Going To The Game in Atlanta?
Browse our rental listings to find a great place to stay during Super Bowl 53 next year here in Atlanta, Georgia. We specialize in home owner listings, specifically for the upcoming Super Bowl. We have rental properties in Atlanta which are all very close to US Bank Stadium. We never charge a broker fee or collect commission, all rental agreements are between the user and the property owner. Check out our rental listings and follow us on Twitter and Facebook.
Get Notified About New Listings →
Atlanta GA Home & Property Owners
Looking to Earn Some Extra $$$ ?
If you are a homeowner who is local to the Atlanta, GA Metropolitan area, then you might be in a great position to generate additional income from renting your property for the Big Game. Super-Bowl-Rentalz.com provides a promotional and sales vehicle for your rental property by showcasing your home with unlimited pictures, automatically list it on our map to show how close you are to Mercedes-Benz Stadium in Atlanta Georgia. Sign up for a free account.
Learn More About Listing Your Property →